First Year of Kaizen
Kaizen Engineering has now completed their first year of trading, which has proven to be extremely successful under the new management team introduced in May 2018. The company has met and exceeded plans set out by the directors and shareholders proving that Kaizen Engineering is a great place to do business.
Investment in Machinery and People
It has been imperative that with the market becoming ever more saturated that Kaizen stay ahead of the trend. It was recognised early in the life of the company that the way to do this was through investment in machinery and people.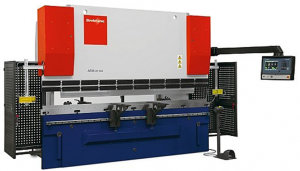 Bystronic 250 Tonne 4 Metre Press Brake
Kaizen are pleased to announce the purchase and installation of their new press brake. This machine is capable of accurately pressing steel up to 20mm in thickness and 4000mm in length. It was felt that this investment coupled with their already extensive laser cutting and fabrication facilities would secure Kaizen as one of the UK's leading steel processing companies.
The press brake was commissioned in January of this and has already been producing parts for customers across a variety of sectors. Typically, on smaller press bake machines, parts have to be split either because of the length or the amount of pressure required is too high. Boasting 250 tonne of pressure and a 4 metre bed, this machine allows parts to be pressed in longer lengths reducing the amount of welding and ultimately resulting in savings for customers.
Expand the Team
Since the management buyout Kaizen has increased its head cou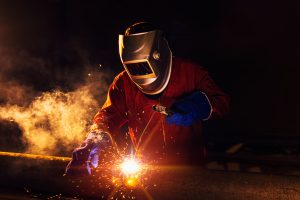 nt from 15 to 19 employees. This has enabled the company to double its laser cutting capacity and extend the capacity of the fabrication site. Due to sustained growth this ensures that kaizen can continue to offer rapid lead times and maintain the flexibility that the company has become renowned for.
Quality Training for Young People
Kaizen has also accommodated multiple training programs on behalf of Rochdale Training and local schools. Kaizen was recognised as a highly skilled workplace situated close to the borough and was chosen to offer training to apprentices. Due to the success of past training for young people the company is pleased to announce that there are plans in place to offer an apprenticeship scheme in the near future.
Order Book and Growth
In response to offering a flexible, personal and professional service to their customers Kaizen has experienced an impressive flow of orders exceeding performance of past years before the buyout in May 2018. This comes as more and more customers choose Kaizen to supply a range of large blue chip OEM's delivering goods on a just in time basis in line with challenging schedules.
Part of the company vision over the next 12 months is to increase its sales intake by 30%, building on an already strong performance.
The Kaizen Experience
Erik Matthews – Purchasing Manager (OEM's)
"The quality of parts and reliability of Kaizen Engineering has been exemplary, With deliveries on time, in full and with a friendly responsive team we plan to include them in larger projects in the future"
For more information contact
Jamie Cooper
Commercial Director
t: +44 (0) 170684 71 72
e: sales@kaizen-eng.com
w: www.kaizen-eng.com